What areas do you serve?

We serve all of Wake County, Durham County, Franklin County and parts of Johnston County.

Do I get to meet the person assigned to my home?

Yes, you will meet your home checker during your consultation.

Do you send updates on the status of my home?

Yes, we send daily reports to our clients.

Do you only check on primary homes or can I hire you to check on my vacation home as well?

Triangle House check provides services for your primary home, secondary home, vacation home or rental home as long as it is within the areas we serve.

What type of background do your home checkers have?

Our home checkers are from various backgrounds including current or previous law enforcement officers, investigators, correction officers, realtors, real estate investors, and veterans.





Powered by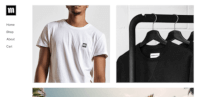 Create your own unique website with customizable templates.