Your Hackable House


Hackers have found security flaws in most connected devices inside your home. Many of these problems have been fixed, but hackers keep finding new ways to break in. Roll over the items in blue to see how they could make your house feel haunted.

How Your Security System Could Be Hacked To Spy On You


Lamb is a cybersecurity researcher at the Department of Energy's Oak Ridge National Laboratory. "I primarily break things," he explains. He started probing security systems in his spare time after a co-worker ordered one at the office. He was able to play around with an ADT system thanks to the graciousness of his girlfriend's father, who had one at home.

Check out the latest burglaries and robberies in your neighborhood
spotcrime.com
Powered by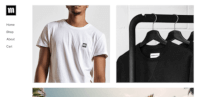 Create your own unique website with customizable templates.